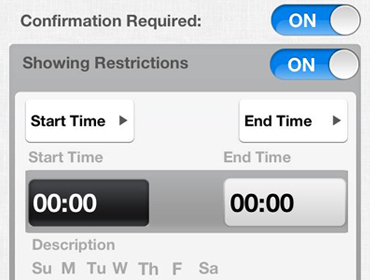 Vanity Point's Mobile Solutions team has expert BlackBerry application developers providing app solutions for enterprises and small businesses looking to take advantage of BlackBerry devices business focus. Whether your goal is to have us build a custom blackberry mobile application development from scratch or to copy an existing app of yours to the BlackBerry platform our BlackBerry developers can help you with both. We deliver high quality custom BlackBerry software ranging from small applications to large integrated BlackBerry solutions tied with your enterprise back-end systems.
We have developed BlackBerry applications for a wide variety of purposes and have the experience to serve your needs. Our BlackBerry application team has created apps for sales force automation, inspection forms, reporting, management productivity tools, communication, messaging, time cards/ expense sheets, mobile banking, planning, utility and more.
We provide advanced BlackBerry application development services for custom application development. Vanity Point's BlackBerry application developers are highly trained and experienced making them the right choice to convert your imagination into reality. Our programmers understand that apps need to fit the specific characteristics of the mobile device and the user's usage patterns. Users of Blackberry smart phones utilize their devices in a totally in a different manner than other smartphones so our skilled BlackBerry application developers are highly experienced in Blackberry app UI design with effective graphical interfaces to allow users easily access information along with the necessary development skills to create a seamless experience.
Why Choose Vanity Point for BlackBerry Application Development
Vanity Point has the experienced Blackberry programmers with the skills in developing Blackberry applications to setup custom applications offering extremely high quality solution to clients from a diverse breadth of industries. Our team of Blackberry software developers have years of experience and specialize exclusively in mobile solutions.
The professional Blackberry application development team at Vanity Point aims at creating maximum profit and efficiency for your organization's needs. We aim to develop the highest quality Blackberry mobile applications that will surpass your expectations for quality. By choosing Vanity Point, you have access to expert Blackberry developers who are skilled in integrating complex functionalities into your BlackBerry applications with a dynamic delivery environment with the help of robust technology.