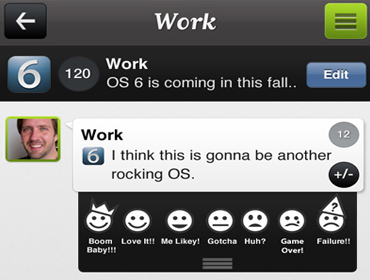 Vanity Point offers mobile applications development services for popular platforms like iPhone, iPad, Android, BlackBerry and Windows Phone. We have built mobile applications for businesses and organizations around the globe and we have delivered over 100 mobile apps so far. We have developed mobile apps for a wide cross section of industry verticals such as education, media, news, business, productivity, finance, organization, fitness and more.
Regardless if you are serving a B2B or B2C market, or building developing an app for internal process optimization, mobile application development is essential in today's marketplace. Our mobile application developers are here to help you get on board with our expertise and experience across a variety of platforms and industries. Mobile commerce is expected to grow over 300% in the next few years and it is imperative that your business is well positioned with the right mobile applications.
Expert developers like Vanity Point can help focus your efforts into building the right app based on developing trends and today's usage patterns. Put out mobile developer's experience to work for you and we will help you create the mobile applications that are right for your needs. Whether you are looking to exploit the explosive growth in mobile commerce or automate key business processes, our flexible and focused mobile application developers can put you in the driver's seat in the emerging new mobile economy. And with minutes spent on mobile applications each month doubling on a regular basis, smart development is crucial in this rapidly growing market.
Why Choose Vanity Point for Mobile Application Development
At Vanity Point, our mobile application developers leveraging cutting edge technologies to help your business grow and increase sales. We are always at the forefront of mobile application development and progressively push the boundaries empowering proactive businesses and organizations around the globe. Our development processes allow for apps that are scalable, robust and interoperable.
Vanity Point experience with developing for seamless mobile applications across a variety of platform allows your organization to dramatically reduce costs and production times, while ending up with high quality applications across the board. Our exceptional app developers can handle any project you need built. Our proven process starts with clearly defining the functions and features you require and then with our deep insight in to the industry and a clear understanding of your needs we are able to develop high quality apps that exceed your expectations.