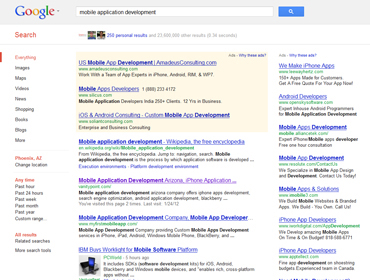 A web site's success requires quality SEO. Vanity Point's SEO services give your web site long-lasting and affordable help. We'll help your website achieve better rankings and through that increase your website's traffic and increase sales in the long run. We provide several options for your SEO service needs from affordable packages optimized for small businesses to full custom search engine optimization programs
Search engines, like Google, reward web sites that provide exceptional user experiences and valuable content. Search engines are at the heart of how people interact with the web. Our SEO services are not only effective, but also substantial.
Vanity Point focuses on creating websites that people like visiting and that search engines respond favorably to reading. Our SEO team will research your industry, your competition and the keywords you want to target in relation to what will achieve the best results on the major search engines.
Vanity Point is has several experts at creating unique and compelling content that can be published on your website that will drive organic search engine optimization and improves rankings for your web site on the search engines. We will provide you with regular, detailed updates on your website's rankings and traffic. We helped several small businesses grow through better search engine optimization, so find out how we can bring more traffic for your website.
Why Choose Vanity Point for SEO
Vanity Point's expert SEO team will consult with you to understand your business, your audience and your competition and then help form strategic Internet marketing plans. We help develop an integrated marketing strategy, utilizing organic search, content marketing, social media marketing, optimized web design, usability and conversion optimization. Then, we aggressively go to work to help you overcome your online competition.
In order to constantly produce for our clients, we stay on top of best practices, trends and changes in the industry so that we can respond to any situation we encounter. We love the Internet and are fascinated by its ever changing nature. The professionals at Vanity Point constantly strive to help our clients take maximum advantage of the current landscape of the Internet. Take advantage of our expertise and improve your search engine rankings, drive more business and make a real impact on your sales.