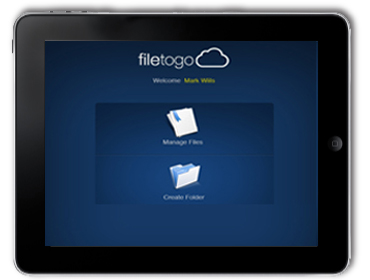 Choosing the right iPad application developer is an important choice. A few years ago, Apple stormed the world of media and entertainment with their marvellous tablet computer, the iPad. The technologies that are used for iPad app development are the same as those used for the iPhone, but, with the iPad's larger form factor, it is important that you custom tailor iPad applications to this larger experience and the unique features of this device. You should choose an iPad app development company that knows how to take advantage of this larger form factor like Vanity Point.
Supported by secure and robust application architecture, iPad apps make the device appealing to young and old consumers alike. Its large screen size and superior responsive touch-screen, punctuate how the iPad is easy and interesting for everyone to use. Any iPad application development company that tries to steer you towards using just a large iPhone app is steering you in the wrong direction. Vanity Point has a team of obsessed iPad app developers who ceaselessly work towards presenting peerless iPad applications to our clients.
Vanity Point's iPad application development team strategically evaluates each project, including UI, targeting, positioning, impact on the marketplace, and then we put all of this together to make just the right iPad application for you. Our process starts and ends with our clients and we are proud to regularly exceed expectations. Whether you are seeking to develop an iPad app to improve communications with your customers or to leverage your business processes or as an entrepreneur to earn from app downloads, our team of experienced, professional iPad app developers are the right choice. Our ability to take concepts for app ideas and develop them into robust iPad applications at affordable rates makes us one of the prominent iPad app development companies in the world.
We have developed iPad applications for education, business, finance, news, lifestyle, multimedia, travel and many other purposes. We also develop iPad enterprise apps. The enterprise iPad apps we develop align with your work processes and allow you to work while on the go with capabilities such as viewing sales updates, handling documents, holding meetings with remote team through video and much more. Business and communication could not be easier. Now equipped with smart iPad applications, your business can leverage custom applications and on-the-move interaction is going to benefit.
Why Choose Vanity Point for iPad Application Development
We are expert iPad application developers and user interface designers. We specialize in custom development of business, news and education focused iPad applications. Working with data and web based comprehensive programming solutions is something we have done over and over. Building iPad apps to exact specifications that perform an important role in business processes is something we are well versed with. If you are a business interested in selling iPad applications, the expertise of our iPad application developers comes to you complemented with a team of internet and mobile marketing experts who carry vast experience in marketing and promoting your information exactly the way you want.
Our seasoned professionals know what it takes to deliver an excellent solution for your iPad application. With iPad applications of any type, our expert iPad developers have the answer. If you are interested in an iPad app for your business but are not sure where to begin, feel free to give us a call at (480) 217-7391 and we can answer any questions you may have, walk you through the iPad app development process or give you a FREE estimate on your project.